In our team meetings nearly all the staff keep getting confused on what year we are in and when we completed tasks, though 2020 is arguably the most challenging year we have ever faced it is also a year which has blurred with 2019 and in many ways disappeared from our consciousness.
We cannot deny there have been some very worrying times for us, wondering if we could survive and continue to care for the assets under our guardianship, the tunnels, caverns, mines, and waterways. Also, could we protect our staff and their jobs, maintain our connections with our volunteers and the communication and the loyalty of our visitors, the 100,000 of you who visit us every year.
But we are so happy to still be here, and we are looking forward to reopening, it has not been easy. We have had to look at all our costs and save money where we could, we have had to adapt some roles, sadly lose a few positions, and work creatively with the resources we had. We know we have been fortunate in being able to secure help and funding through the various Government schemes on offer as well as through grants from the Heritage Fund, The Culture Recovery Fund and Historic England – all of whom could see what a loss to heritage and culture it would be if we could not continue to engage visitors with our amazing underground world.
Our staff rolled up their sleeves and got busy, ensuring the site and the boats were Covid-19 secure, be it building contained pods on our boats or new walkways around the site. We have extended our outdoor offers and when we can reopen in May you will find a fantastic Little Skipper's Explorer Park filled with canal, geology and boating activities as well as a play boat which we are all excited about. We have extended our towpath so visitors can have access to the original lime kilns and tunnel openings, we have added new interpretation to better tell the story of the canals and their impact, particularly on limestone mining and we are currently building a sensory garden and a new display in Hurst Cavern which will tell the more social side of what it was like working in a limestone mine.
We are looking forward to being able to celebrate achieving the Queen's Award for Voluntary Services and the region finally being awarded The Black Country UNESCO Global Geopark status, both amazing achievements which deserve shouting about.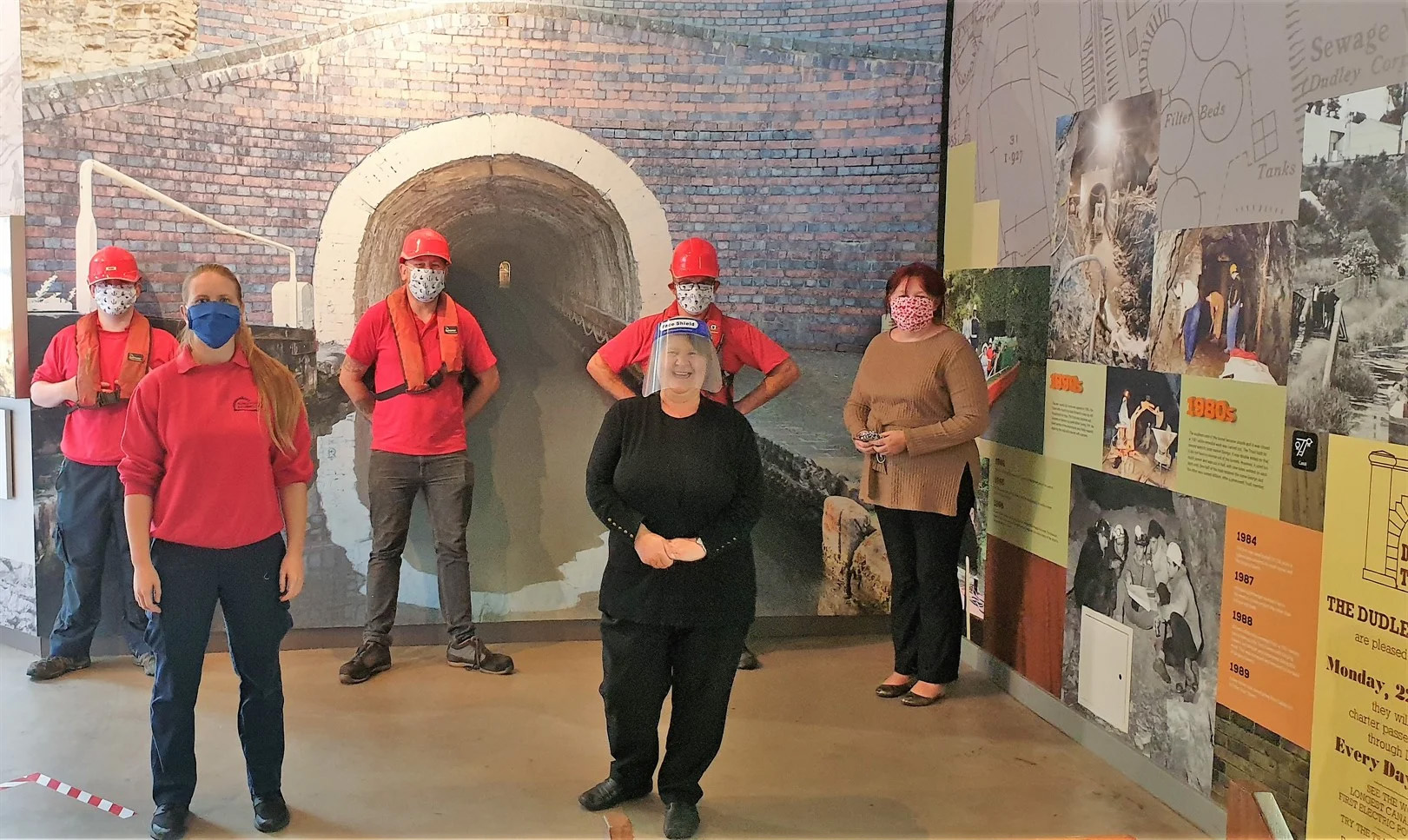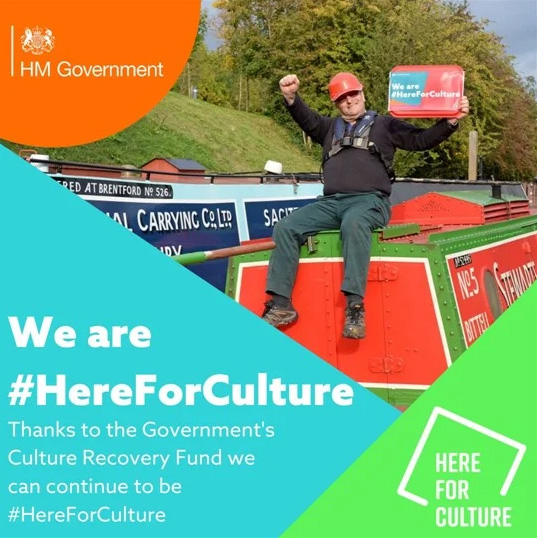 Plans are being finalised to welcome back our popular Tunnel Tot's and Chit Chat groups as well as new boat offers such as the "Celebration Boat" a perfect way to get the family together when restriction ease and catch up on all those missed celebrations and get togethers. We have new menu's in the Gongoozler Coffee Shop and new displays in our Tunnel Treasures exhibition hall. Our Legger Suite has had a revamp and is now more themed to our offer.
Sadly we cannot open the Caverns till May as they are classed as an indoor attraction but for April we are offering our "Explorer Boat" – aptly named as we feel we have a lot of new things on site that you need to come and "explore."
This trip on the open water is a perfect way to begin to get out again. The boats have social distancing pods in place, they are open topped so there is plenty of fresh air, there are hand gel dispensers and an enhanced cleaning regime to protect you and ensure you feel confident to visit us. For children there is a free "Explorer Goody Bag" (valued at £4) with things to do and enjoy whilst out on the trip. Pop online and book your space – look out for the upgrade to add a meal and drink to the trip offer – its great value. To add to this we have also held all our prices from 2020.
So, as you can see – we have been busy so please come and visit. Attractions such as ours now need your support so we can continue to fight and develop our engagement opportunities – we want this unique place to be available for everyone today and in the future.