Commonwealth Games 2022: Can England men's relay team tackle Birmingham's canal locks?
Dudley Canal and Tunnel Trust were recently asked to lend our expertise and our boat to the England men's relay team to see if they could work together to master the art of lockwheeling.
Now this might not be an activity which is in the Commonwealth Games 2022 but our Skipper and Crew confirmed all had a great day out on the canals of Dudley and Birmingham.
England men's relay team-mates Nethaneel Mitchell-Blake, Reece Prescod and Adam Gemili were put through their paces – see how they did here on Brummie Barge.
The Trust also took part in the Queen's Baton relay, as it travelled from Wolverhampton across Dudley. We welcomed the baton onto our historic working boat Sagitta at the Glass Cone Red House in Stourbridge and later took it across the Waterfront at Merry Hill onboard Electra, one of the first battery operated canal boats to be built.  People turned out in force across the region to cheer the batonbearers on – everyone did us proud. Dee Dudley Council montage video here.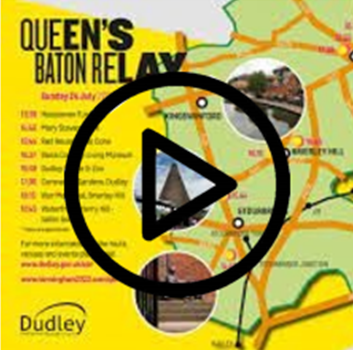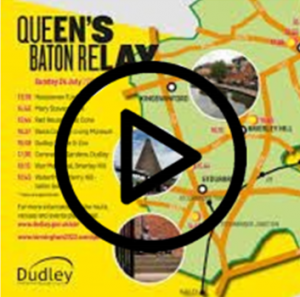 Councillor Sue Greenaway, the Mayor of Dudley, said:
"It was fantastic to see so many people turn out to see the Queen's Baton pass through the borough.
It was a real once in a lifetime opportunity, especially for the lucky ones chosen to carry the baton and who all have inspirational stories to tell.
We're delighted that Dudley borough was able to be one of the final destinations for the Queen's Baton before it arrives in Birmingham next week, and look forward to the start of the Games."