We want you to be safe and feel confident whilst visiting us and so we have put the following safety measures in place.
Safety Approach
We have completed full Covid Secure Risk Assessments and developed Safe Systems of Work for all our activities. An Employee Safety Advisory Group has been set up to ensure all share best practice, knowledge and that all are happy with the approach we have taken to ensure maximum safety and protection of everyone on our site. We have used the Government issued guidelines for safe operation of our activities along with specialist advice from a range of organisations and our efforts have been recognised by the "Good to Go" quality mark issued by VisitEngland.
Latest Safety Notice & Updates
From 10th December 2021 we have added the following Safety Precautions
In line with Plan B requirements
All staff, volunteers and contractors undertake lateral flow tests, symptom checks and temperature checks before work.
Our NHS Track and Trace QR code is displayed across the site. Please use this every time you visit us, even if it is just dropping in for a coffee.
If the NHS app is not suitable, fill in a customer contact form and hand it to a staff member or post in the collection boxed situated across the site.
Facemasks or visors must be worn in the building and on boats unless you are exempt.
Hand gel stations and washing facilities are available across the site.
Additional cleaning has been put in place.
Exemptions – if you are exempt from wearing a mask, though you do not need to legally prove this, it would help us if you had a template, either a badge, lanyard or statement on your phone. These can be downloaded from the government website. Exemption Templates We understand if you do not want to do this but we ask you to be patient with our team when you are asked, they are doing what is required to keep us all safe.
Capacity numbers on boats and in Gongoozler have been reduced to help with social distancing.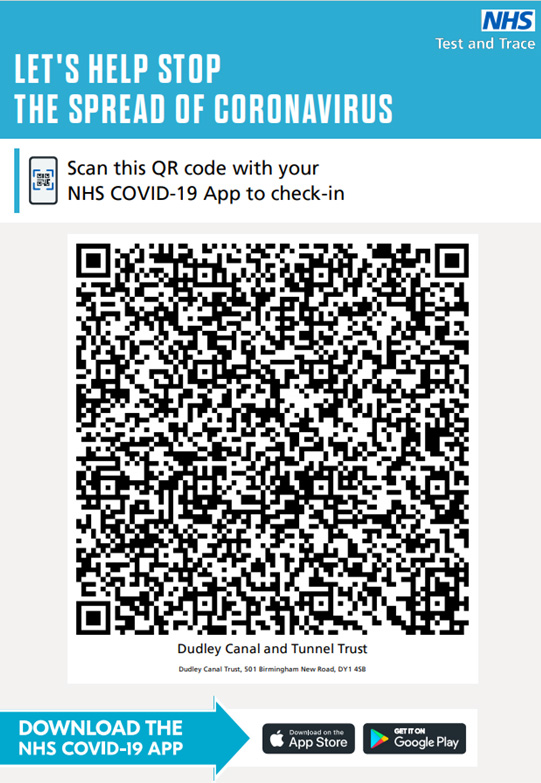 Since we began operating under our Covid Safe protocols 96,000 passengers have taken trips with us through the tunnels and caverns and feedback is that all our safety precautions have been well received and ensured everyone felt confident and happy with their day out.
Ongoing Safety Measures on our site.
Physical Distancing
We have a large car park and lots of outdoor space for you to enjoy.
The boats have reduced numbers onboard to help with social distancing.
There is a set procedure for loading and unloading passengers to minimise contact.
The lift is restricted to essential users only.
We will be offering a food and drink service and we have plenty of outdoor space on our sunny balcony and picnic benches scattered throughout the site.
Our Coffee Shop has reduced tables and seating provision to maintain social distance requirements.
Preventing Transmission
Our boat trips take place out of doors so we offer plenty of natural ventilation – a known prevention of transmission.
Our Portal Building has a "clean air" system which automatically brings in fresh air and ventilation.
Staff and volunteers undergo symptom & temperature checks prior to working. Additional checks take place throughout the day.
Staff and volunteers have been issued with medical quality face masks, gloves and visors along with personal hygiene requirements such as additional hand washing, staggered lunch breaks, freshly laundered uniforms each day.
Hand gel dispensers filled with 70% alcohol gel have been added across the site and on the boats.
An enhanced cleaning schedule with deep cleans to the site and boats prior to opening and on closure has been added.
There will be additional cleaning of the boat after every trip and continuous cleaning of the site throughout the day.
We require all visitors to wear a mask whilst enjoying their boat trip.
Safety notices are located throughout the building to ensure everyone, staff, volunteers and visitors all play a part in keeping us all safe.
Corporate Guests – Additional measures
Bookings limited to help with social distancing.
Private room for use of delegates only, includes private toilets, antibacterial soap, hand gel and a full deep clean before every booking.
Large bright, airy rooms with plenty of space and ventilation. The Legger Suite also benefits from an integrated clean air system.
Individual tables with designated social distancing space between them.