A Fairytale Christmas 2021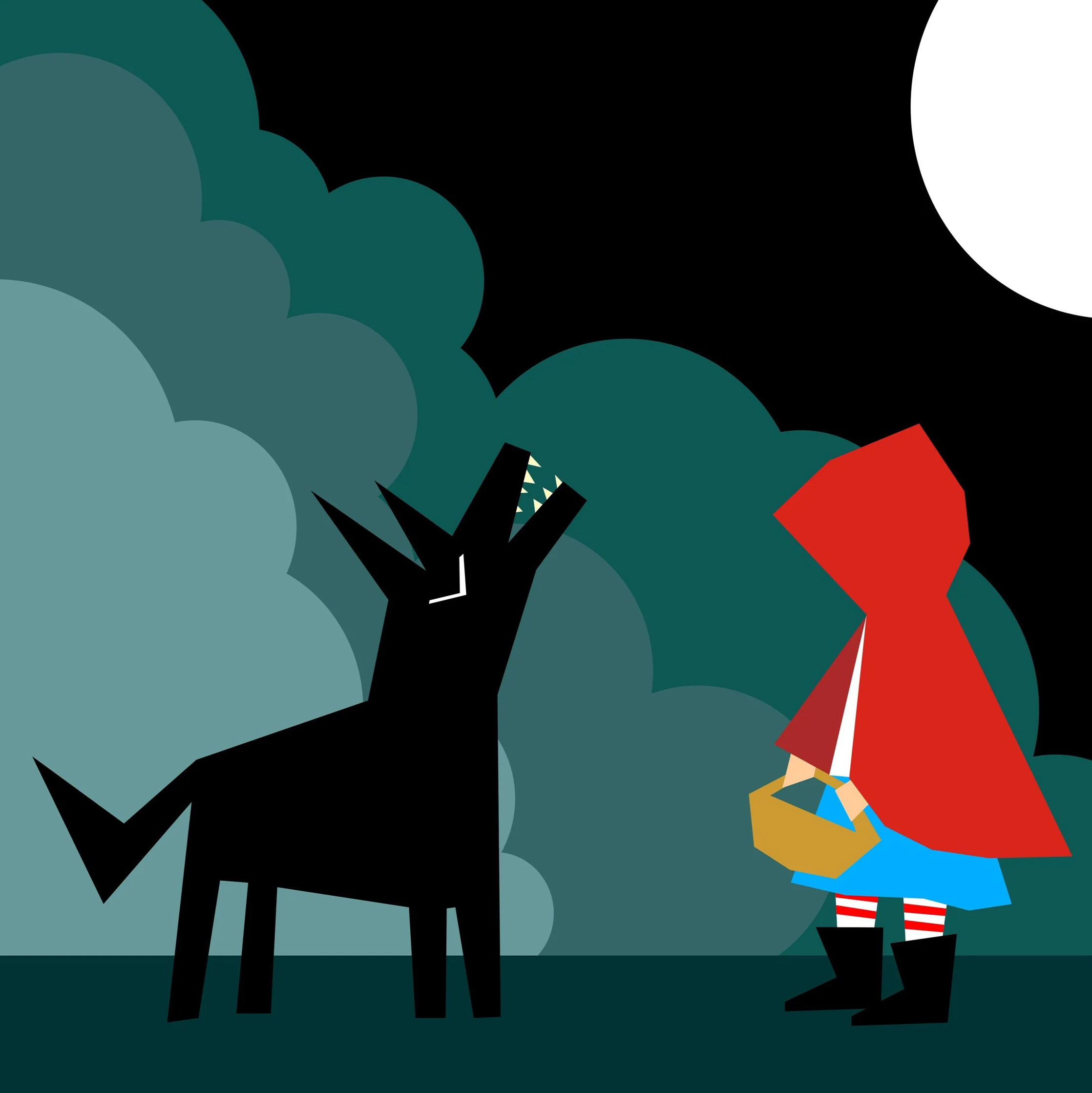 Little Red Riding Hood has wandered through the forest into a magical fairy tale kingdom this Christmas. But all is not good as the Big Bad Wolf has decided he wants to keep all the presents for himself!
Jump on-board our Christmas Boats and sail deep into our tunnels and caverns to see the adventures Red Riding Hood experiences as she tries to outwit the Big Bad Wolf and make sure Santa has plenty of gifts for all the boys and girls to enjoy. See if you can find the wolf's footprints and track track down the stolen presents. Look carefully though, some of them will be well hidden.
This magical trip will take you on a fairy tale journey through beautifully lit caverns and tunnels, filled with lights, decorations and Christmas music. Your first stop will be with Krazy Kris and his Groovy UV friends as they present a fun filled pantomime for your enjoyment. Keep an eye out for the Big Bad Wolf though – he may be behind you!
Sail back to land to meet up with Santa in his grotto – New for 2021 – join Santa and his elves in the Christmas Workshop hidden in our main building. With a gift for every child and a hot drink and mince pie for the adults, everyone gets a treat during this amazing experience. Remember to bring a camera as there will be an opportunities to take a "Santa Sleigh Selfie" with the elves.
These trips go fast so make sure you book early to avoid disappointment. If you need wheelchair access book the boats on the hour time slot – they have a lift to assist access. Send us a note to let us know you will need assistance to info@dctt.org.uk.
Add to your visit and take a trip to our Gongoozler Restaurant where snacks and meals are available including our very popular candy cane hot chocolate.
Pod 4 – 2 adult & 2 Child max
TIPS TO MAKE YOUR JOURNEY MORE ENJOYABLE
Wear a Christmas Jumper – Santa loves to see them.
Make an day of it and pop in our Gongoozler Restaurant for a Christmas snack or meal.
Bring your best singing voice – the skippers really enjoy singing popular Christmas songs.
Bring your camera – there will be a lot to see during your boat trip.
Have a look around our Gift Shop – there are plenty of Christmas gifts and novelties.
Leave plenty of time to get to us
The traffic around us can be heavy and could cause delays. Due to the booking system we cannot guarantee you an alternative slot if you miss your booking time.