Ahoy There Matey!
The Pirates of Dudley Canal & the Curse of the Caverns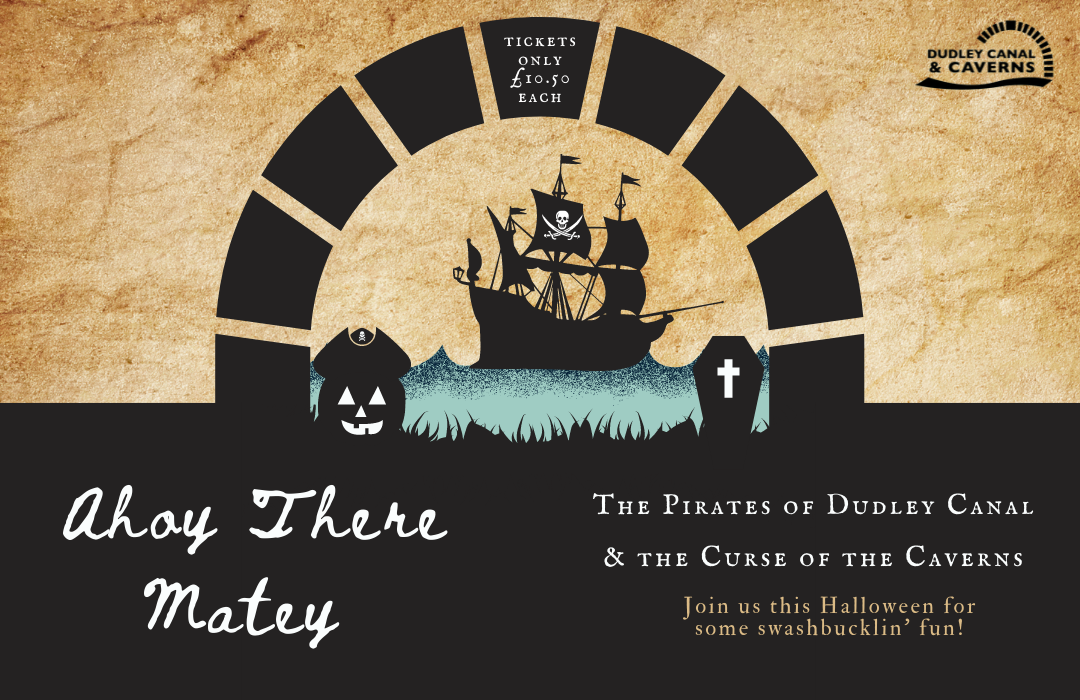 Join us this Halloween for some swashbucklin' family fun! Set sail in to our limestone mines and caverns in search of the Dudley Pirates. Rumour has it that Captain Hurst left lots of loot hidden, with his most prized treasure buried in his lair, so we need your help to find it!
Krazy Kris and his Groovy UV gang are back to put on a silly show again, we're so excited to see what mischief they get up to.
For extra fun, each child will receive a goody bag filled with swag. Enjoy something tasty while completing your exciting activity card.
Come in your best costumes, you don't want to be made to swab the deck or walk the plank!
This trip takes about one hour and is aimed to be a fun Halloween offer rather than a scarefest – so all ages are welcome!
TIPS TO MAKE YOUR JOURNEY MORE ENJOYABLE
Wear a costume, its great fun.
Dress up warm, it can get a bit chilly when you are deep underground.
Be prepared to listen to some really bad jokes – the skippers love telling them.
Bring your camera – there will be a lot to see during your boat trip.
Have a look around our Gift Shop – there are plenty of treats and novelties.
Leave plenty of time to get to us
The traffic around us can be heavy and could cause delays. Due to the booking system we cannot guarantee you an alternative slot if you miss your booking time.