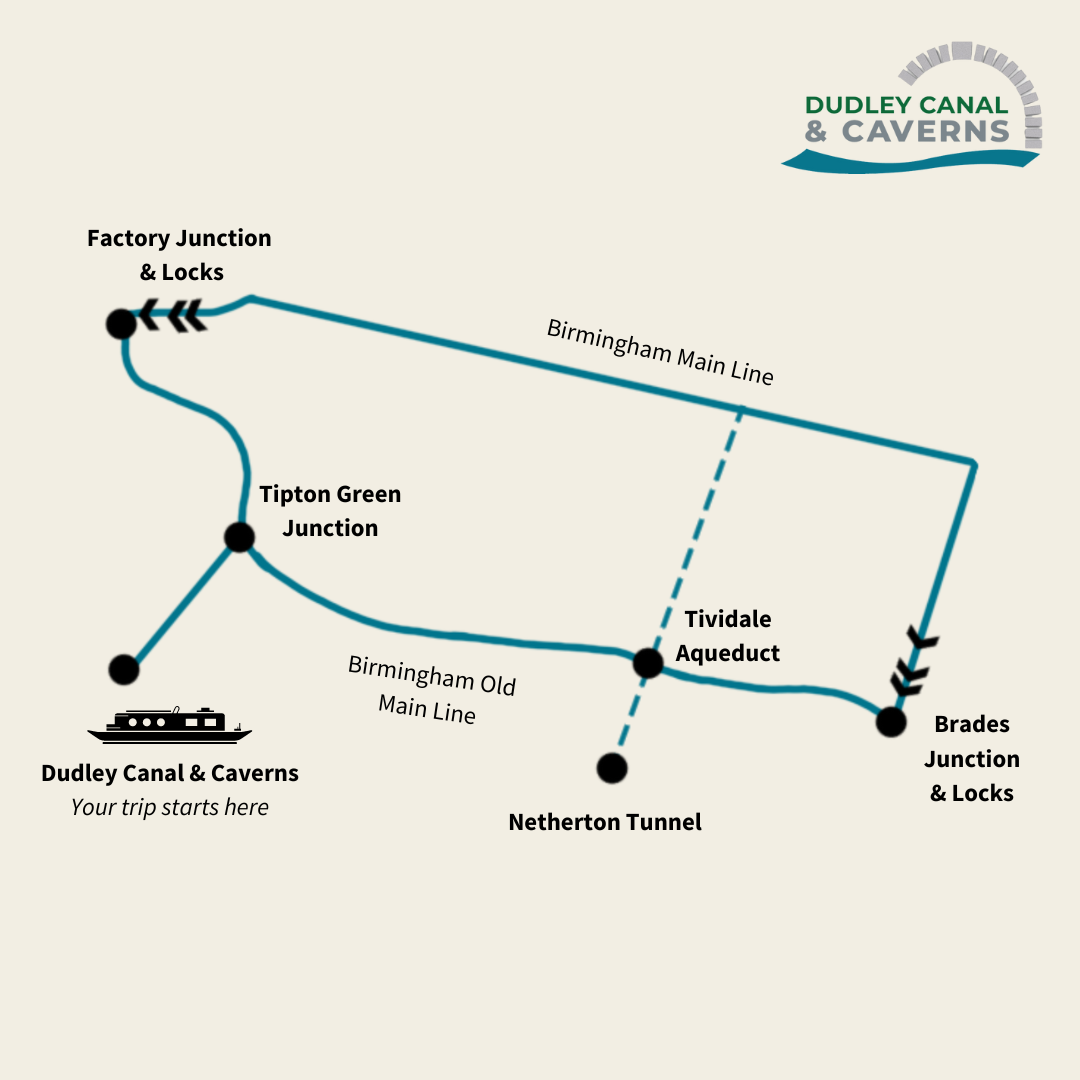 2024 DATES:
13th April, 20th April, 11th May, 8th June, 23rd June, 13th July, 28th July, 10th August, 24th August
Join us for an exciting 4-hour trip onto the open water of the canals around Dudley and Tipton.
Discover the fascinating industrial heritage and surprising wildlife of our local waterways on this skipper guided tour. You will travel through two sets of locks on the cruise so take the opportunity to jump off and watch the lockwheelers at work.
The boat departs promptly at 10am, so please ensure you arrive at least 15 minutes before to allow you time to board.
Looking to book for a large group? You can charter a private cruise of this trip for £800, for a maximum of 43 passengers!
TIPS TO MAKE YOUR JOURNEY MORE ENJOYABLE
Bring a camera – there's an amazing abundance of wildlife to photograph.
Bringing children with you? Ask us for a trip activity sheet before you board.
Pop in our Gongoozler Restaurant for a snack once you have finished the trip.
Sit back and enjoy yourself – its the perfect way to relax.
Due to the boat layout we cannot guarantee specific seats but we will do our best to try to seat your party together.  If you are a larger group arrive early for first boarding.