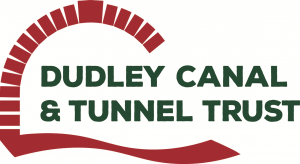 DUDLEY CANAL & TUNNEL TRUST LTD
BOARD OF TRUSTEES
Ian Collins (Chair) 
"I have worked in the construction industry for around 30 years.   I am a Chartered Fellow of the Institution of Civil Engineers, a Chartered Member of the Institution of Highways and Transportation and a Member of the Association for Project Management.  I was the Project Director for the Wednesbury to Brierley Hill metro extension between 2017 and 2021, succesfully leading the project through preliminary stage design and cost estimates, enabling powers and onto site and into construction, on time, to the required quality, and within budget.
Dudley is my home town, so being elected Chair is a great honour for me.  Working with our current team of volunteers, staff and Trustees I look forward to sustainably building on the fantastic achievements of those that have come before us preserving, developing and safeguarding the mines, tunnels, caverns and waterways and educating and engaging all on the sites unique environment which spans some 428 million years."
Paul Smith – (Treasurer) – I have known the tunnels and caverns under Dudley all my life, as my father was involved with the saving, restoration and development, and I tagged along out interest. I felt Singing Cavern would be a great place to be married, and after persuading the Trust, I obtained the first wedding licence and married underground in 2005: my wife and I are featured in a wedding photo in the Biffa galley. I joined as a Trustee in 2017 and in 2019 became the Chairman of the commercial company within the Trust.
Kate Bennett – Although I was born in Birmingham after living over 60years in the area I regard myself as a Black Country Wench!  My interest in local history came from my parents who were long time members of the Black Country Society. My mother was secretary for a while and wrote the Black Country cookery book Boston Fittle. I worked for over 25 years in the voluntary sector, both as a volunteer and latterly as a paid member of staff. I helped set up Dudley Advocacy and later moved to work for Citizens Advice. Before retirement I was Chief Officer at Citizens Advice Wyre Forest where I was responsible for both paid and voluntary staff.
Les Bradshaw – Spent 40+ years working in Internal Audit in the NHS, Tarmac and Dudley Council. Most of my career involved working in the Black Country and 21 years working in Dudley.  Internal Audit is all about reviewing controls, performance, governance and controls so I hope to bring that experience to the Trust.  Following redundancy in 1999 I did a Masters in Business Administration at the University of Wolverhampton and having left School at 16 with limited qualifications that was a great experience.  I am interested in history and especially the Black Country in terms of buildings, mining and transport. I was attracted to the Trust as it aims to preserve an important part of the history of Dudley and the Black Country.
I hope to help the Trust by contributing to the governance of the organisation whilst also helping with projects
James Deacon – My professional background started with undertaking a Bachelor of Science (with honours) in Computer Aided Design (CAD) at Huddersfield University in 2007. Following the completion of this I started work as a mechanical fitter for a company in Willenhall.  I then moved into the design office where I was producing technical drawings and designing the items to be fabricated. It wasn't long then before I joined another manufacturing firm in Kings Norton, Birmingham. Here I was a 3D design engineer for several years before being made the lead design engineer.  I then decided I wished to pursue a career in 3D data capture which led me to my first master's degree in Landscape Archaeology. After talking with the head course leader who was fascinated with my proposal of an aerial based 3D data capture using consumer technology, this led to my dissertation proving some ground-breaking revelations about the application of consumer drones in archaeological practice.
Upon completing my masters, I got a job at Johnson Poole & Bloomer in 2017, which is where I currently still work as a Land Surveyor, where it is my job to collect, analyse and produce interpretive spatial datasets of the natural and built environment in a variety of different ways to suit the clients' requirements. I was invited to become a trustee in 2019 after involvement as a consultant engineer during a rock slip within Singing Cavern. My involvement with the Trust is steered predominantly around my knowledge and experience as a surveyor, especially as Johnson Poole & Bloomer are geoenvironmental, minerals and mining consultants, meaning that a lot of the work I get involved in has relevance in the environment encompassed at the Trust.
I have a love of history and conservation, coupled with a fascination of historical engineering, meaning that upon being asked to be a trustee, it was a no brainer to aid in any way that I can. I feel like I can contribute to the ongoing preservation and understanding of this amazing series of structures and help promote it using modern engagement and technology to people all around the world.
Andrew Truslove – My dad ran a light engineering company in Dudley (Joseph Gillott, later Silverthorne-Gillott) for many years, so Dudley has a place in my heart. That place has become larger over the 30+ years I have lived in London, where telling people that you're from the Black Country tends to induce a sense of pity. This became one of my motivations for becoming a trustee of Dudley Canals, to remind people outside of the West Midlands about our tremendous engineering and canal heritage.
I have a law degree and an MBA, and initially started my professional career as a tax accountant. Quite quickly, however, I moved into marketing, predominantly advertising and (for the last 20 years) market research. I work as a senior director at Kantar, one of the world's largest consumer research agencies, and over the last few years my role has encompassed strategy, finance, HR, procurement, compliance and operations matters – at last finding a use for the legal and accountancy efforts of my youth! I hope to bring many of these skills to bear in my work as a trustee.
Kerri Williams – I'm a Black Country girl and spend most of my life on or by the water. I'm a full-time decorative artist, sign writer and guilder, and am constantly covered in paint.
I've been lucky enough to decorate historic boats, fairground rides and wagons. Although my time is split across many forms of painting, I specialist in canal boat roses and castles and sign writing. Heritage Crafts are my focus, preserving and adapting traditional skills for future generations.
I visit schools regularly, to help children understand our boating past, as well as inspiring artists of the future. I feel this ties in nicely with the aims of DCT, and hopefully I can make a difference.
Before picking up the brushes, I worked in IT Architecture for many years, focusing on change management, helping to roll out projects countrywide.
When not splattered in paint, I can be found at the stables with our horses and dogs or visiting castles with my young daughter.
Lyn Head – I joined Dudley Canal & Tunnel Trust as a volunteer in April 2016 and enjoy the many different opportunities of this role. I was elected as a Trustee in March 2019 which together with volunteering I find to be a fantastic way of supporting a wonderful charitable organisation.
Richard Langford – Awaiting Profile
Harry O Connor – Awaiting Profile
Dr Michael Collins – Awaiting Profile
DUDLEY CANAL & TUNNEL TRUST ENTERPRISES LTD 
DIRECTORS
Ian Watson – I have spent many years working in distribution, retail, construction and fit out, and currently work for Historic England in the Midlands. I also volunteered in the Heritage sector for just over 8 years at Hartlebury Castle before joining DCTT, and for over 20 years a volunteer cricket coach at Swindon CC, where I am also a Trustee, board member and am the head coach. Many DCTT colleagues may now me as one of the Santa's from when I first came to DCTT in 2019.