The Second Longest Navigable Canal Tunnel in the UK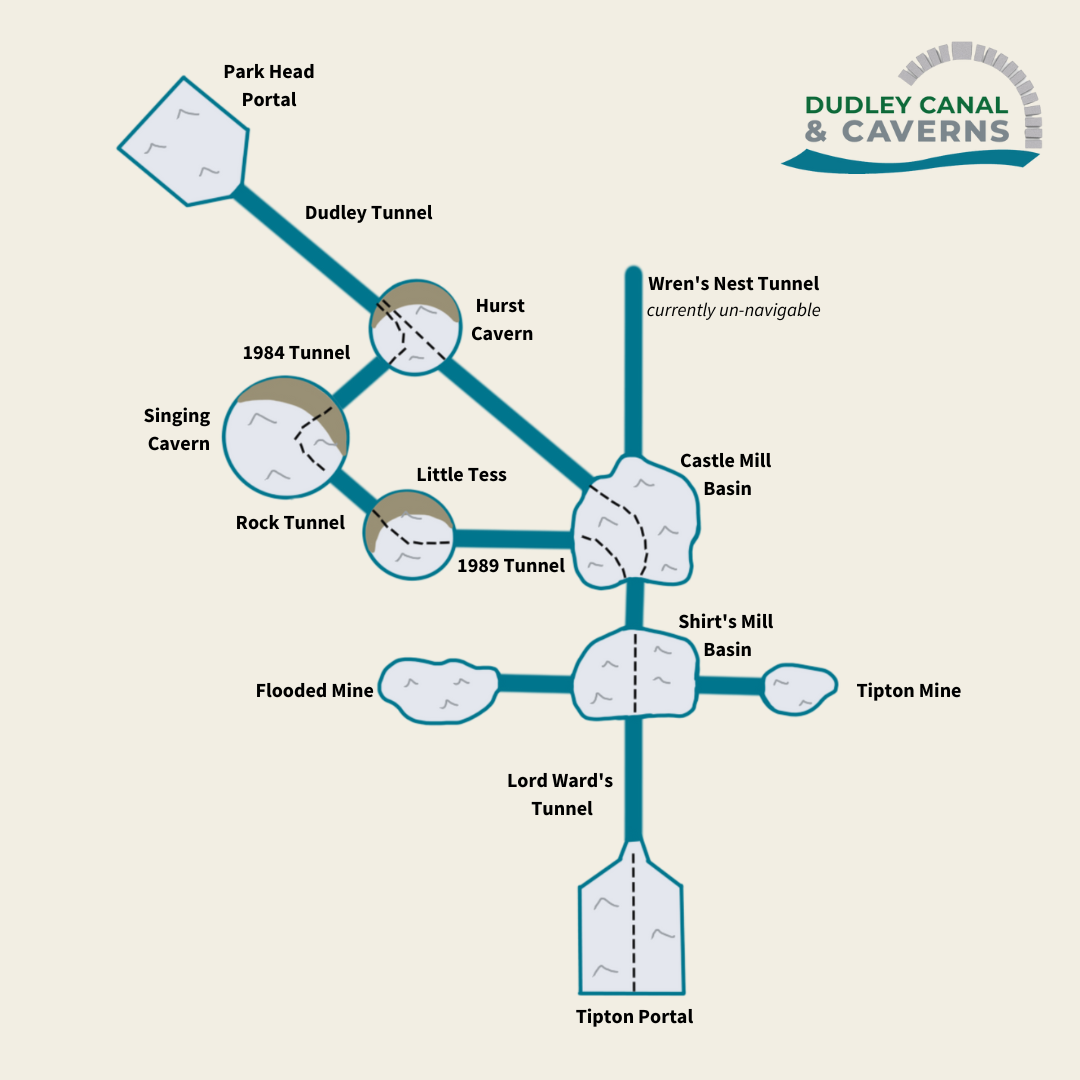 2024 DATES:
7th April, 5th May, 12th May, 18th May, 25th May, 2nd June, 7th July, 4th August, 25th August, 1st September, 22nd September, 6th October
Marvel at the engineering feat which is the Dudley Tunnel. It is the second longest navigable canal tunnel in the UK.
Our guided trip will point out the underwater locks, the millions of hand made bricks and you will even get the opportunity to have a go at "Legging" the traditional way boatmen traveled through these tunnels.
During the first half of your trip you will travel right through the Dudley Tunnel from the Tipton Portal (our main site) to the Parkhead Portal. You will then turn around and head back. On your journey back you will travel through parts of the caverns and tunnels that were once a hive of industrial history, including the world famous Singing Cavern.
The boat departs at 10am promptly, so please arrive no less than 15 minutes before to ensure you have time to board.

Looking to book for a larger group? You can charter a private cruise of this trip for £800.00, for a maximum of 43 passengers.
TIPS TO MAKE YOUR JOURNEY MORE ENJOYABLE
Bring a cushion – though you can stand up and move around its always nice to have a comfortable seat.
Though you can purchase refreshments on board you can also pack a picnic to enjoy on the boat or in the nature reserve. Alternatively why not book a picnic from our Gongoozler Restaurant – it can be waiting for you at the start of your trip.
Bring a camera – this trip takes you through an amazing built landscape rich with heritage, engineering feats in canal building and historic detail.
Due to the boat layout we cannot guarantee specific seats but we will do our best to try to seat your party together.  If you are a larger group arrive early for first boarding.