Open Paddle Day
Sunday 18th September 2022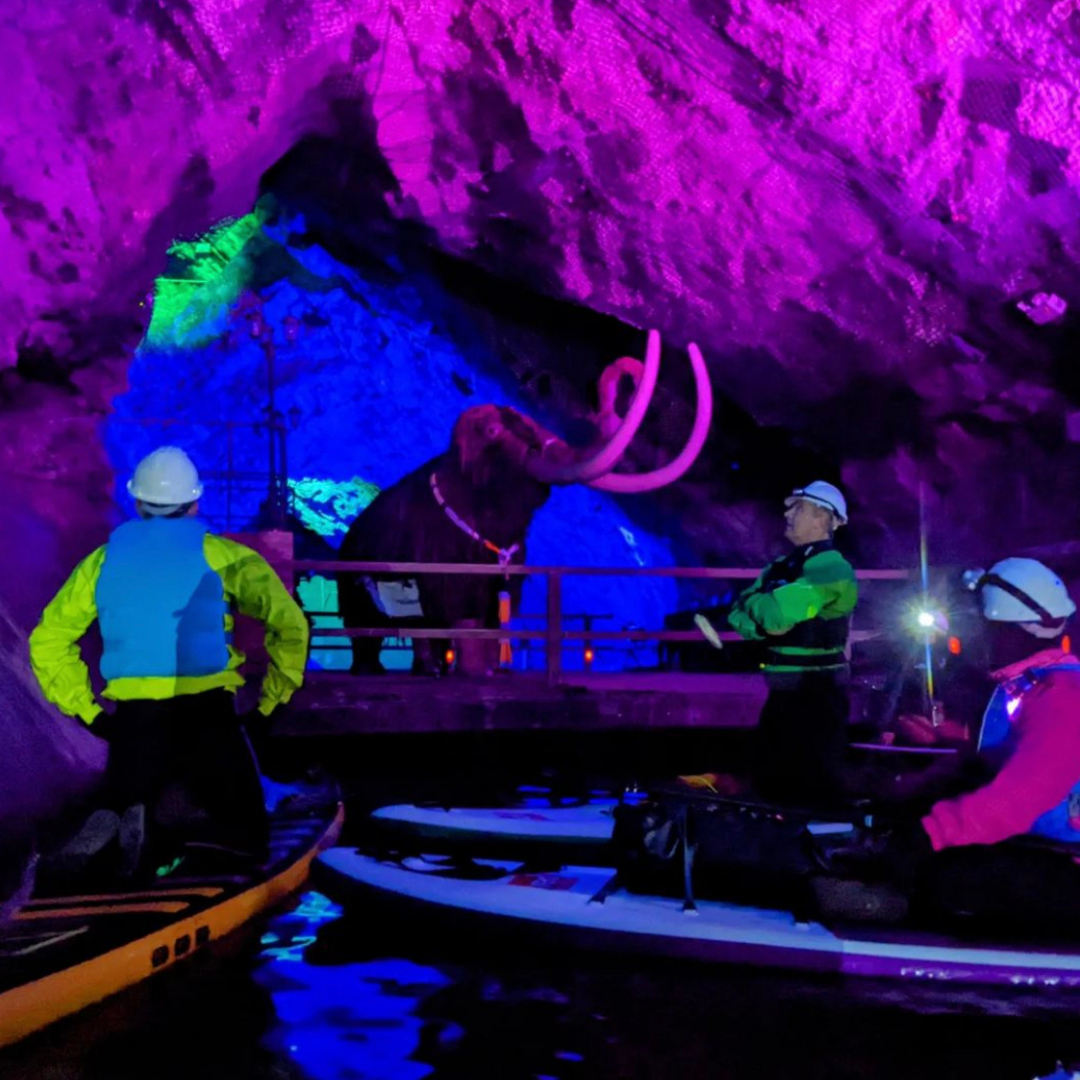 This new offer provides the amazing opportunity to explore 428 million years of history in Dudley's underground limestone caverns and canal tunnels from a paddling perspective. This is the very first time in the history of the caverns that this has taken place and will allow visitors to explore in more detail from their own raft. The trip is approximately 3 quarters of a mile in length and will take around 45 minutes. You will travel through a network of historical tunnels, open basins, and caverns – the offer includes a sound and light show in one of the caverns as well as a blasting demonstration in another.
On site you will be able to use our restaurant (The Gongoozler) for refreshments and meals, We have a picnic tables and benches onsite for picnicking. We have a shop, small exhibition which provides information about the caverns, and you can also practice legging in there!
All you need is a raft (paddle board/Kayak/Canoe) and valid British canoe licence (see link below for additional information). Please note licenses will be checked on arrival.
https://www.britishcanoeing.org.uk/news/2020/waterway-licence-explained
There are 40 slots available in every hour long window from 9am – 3pm. (last trip @ 3pm).
Booking is on a first come first serve basis.
Please call 0121 557 6265 option 1 to book or email us at info@dctt.org.uk. Please note our phone lines are open Monday – Saturday, 10am – 4pm.
There is a £5.00 registration fee to sign up for this event, which includes the provision of a hard hat and a tea or coffee on the day.
This event is strictly 16+