Open Paddle Day
24/09/2023 – SOLD OUT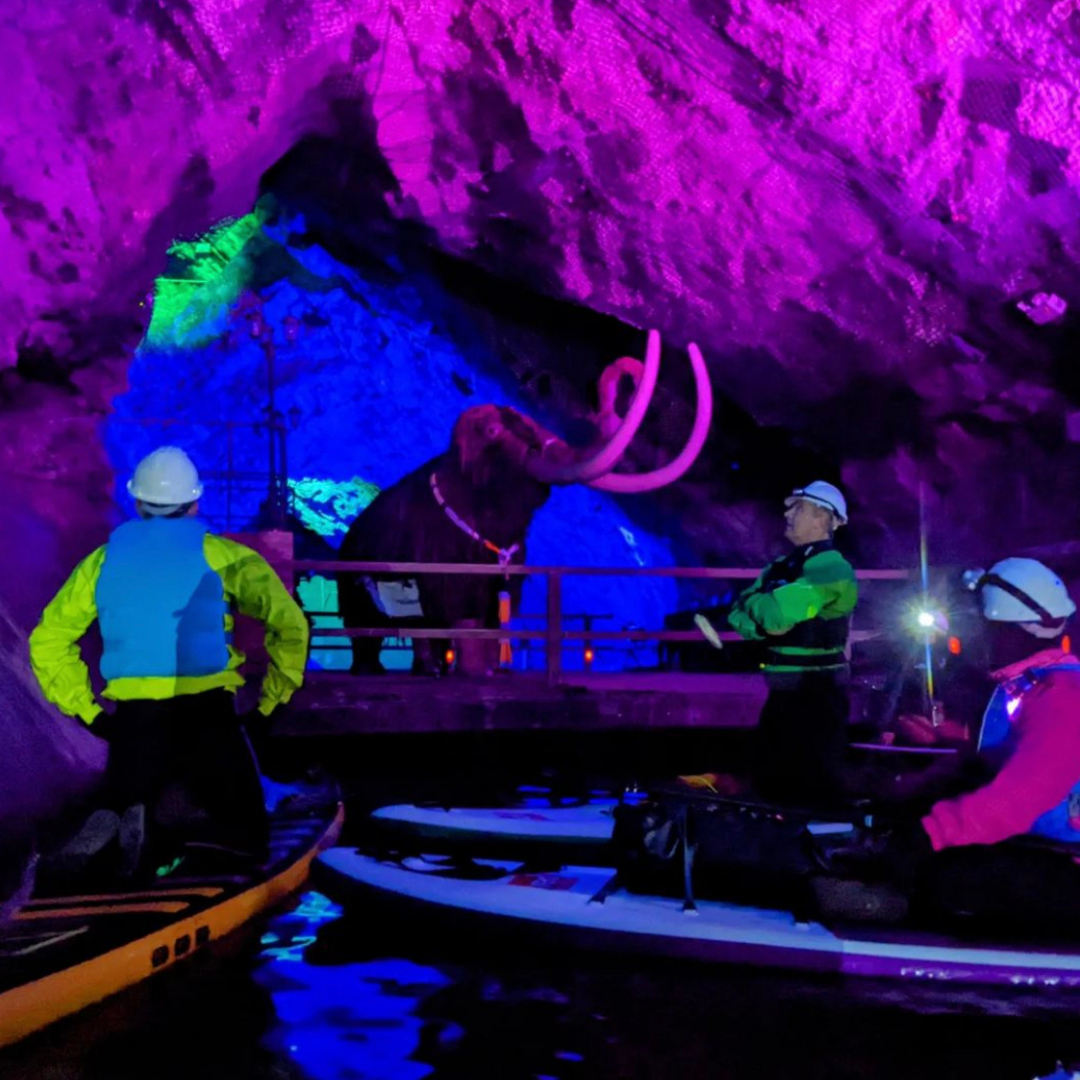 This new offer provides the amazing opportunity to explore 428 million years of history in Dudley's underground limestone caverns and canal tunnels from a paddling perspective. The trip is approximately 3 quarters of a mile in length and will take around 45 minutes. You will travel through a network of historical tunnels, open basins, and caverns – the offer includes a sound and light show in one of the caverns as well as a blasting demonstration in another.
On site you will be able to use our restaurant (The Gongoozler) for refreshments and meals, We have a picnic tables and benches onsite for picnicking. We have a shop, small exhibition which provides information about the caverns, and you can also practice legging in there!
All you need is a raft (paddle board/Kayak/Canoe) and valid British canoe licence (see link below for additional information). Please note licenses will be checked on arrival.
https://www.britishcanoeing.org.uk/news/2020/waterway-licence-explained
There are 35 slots available in every hour long window from 10am – 3pm. (last trip @ 3pm).
Booking is on a first come first serve basis.
There is a £5.00 registration fee to sign up for this event, which includes the provision of a hard hat and a tea or coffee on the day.
This event is strictly 13+
A valid British Canoe License is mandatory for attendance and will be checked on the day.
Please note we do not supply any crafts, you have to provide your own sea-worthy equipment.
Please familiarise yourself with the terms and conditions for this event HERE