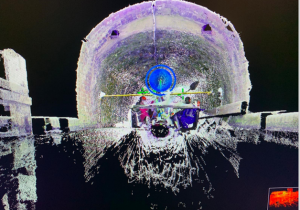 Mapping the Landscape at the Dudley Canal and Tunnel Trust
At the start of 2021 Dudley Canal and Caverns began an ambitious project to use latest digital technology and expertise to fully map its above-ground, under-ground and under-water historic environment, parts of which date back 428 million years.  Using outputs from a pilot study the Trust secured funding through a Commissioning Grant Scheme with Historic England to fully map the whole site and produce data which would help it better understand the environment, help it with its mission of preserving the whole but also provide inspiration for new activities, exhibitions and learning.
The Trust worked with specialists from Johnson, Poole and Bloomer, SCCS Ltd and Arup, along with its own staff and though challenging at times, requiring creative problem solving, a lot of lighting and a lot of hours, the project was a great success and brought about practical improvements immediately.
The main priority was to create a 3D point cloud and to achieve this feat, it required 3 different Leica Geosystems high-definition scanners, total station, RTK GNSS (all supplied by SCCS Ltd), a survey pole, some reflectors, one tripod, two survey pillars, a square adjustable prop, a geomatics surveyor, a team of enthusiastic trust members who had never experienced this technology before all working from the oldest boat in the Trust's fleet.
That said this unusual methodology managed to create a holistic, georeferenced, colourised point cloud of over 18 billion individual points that will forever change the way in which the environment at the Dudley Canal and Tunnel Trust can viewed, analysed, and interpreted for current and future generations.
As part of the outputs the information is to be shared and so elements of the data has been given to Dudley Museum and Archives which specialists and the public can access and we are also working with  VEESUS to store the data for access as well as looking at new and innovative ways of using it, creatively and operationally.
It is our great privilege to be able to share with you part of the unseen world beneath your feet within the fascinating Dudley landscape that we are proud custodians of.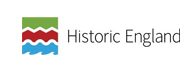 Image Gallery