A Very Special & Enjoyable Evening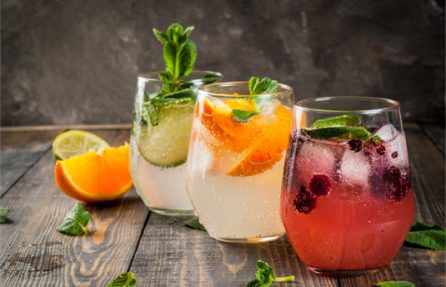 Join us on board our narrowboat Vic Smallshire for a very special evening cruise celebrating the popular beverage: gin. Rachael and Dave of Dachael's Bar have been gin lovers for many years… we won't say how many, but quite a few, and with that they've learned a thing or two about gin. It's fair to say they're very passionate about gin in all of its intruiging dimensions, from the amazing array of botanicals being used to create fantastic small batch and artisan gin and its future, which looks very interesting indeed as production gets more and more artisan, bespoke and complex.
So now it's time to share what they've learned with you!
The evening will consist of a three-hour boat trip along the Dudley Canal down Brades Locks and up Factory Locks. During the journey you will enjoy 5 sample gins to whet your appetite then 2 full size gins of your choice with tonics and botanicals. Rachael and Dave will also be on hand to talk you through the distinct qualities of these versatile drinks.
A cash bar will also be available on the night.  Pre-booking is essential for this event. This is an over 18s only event.
£30.00 per person – Boat leaves at 7:00pm, pre-drinks and check-in at 6:00pm.
See terms and conditions for details of booking.